Today's the day! The sun is shining. The tank is clean and we are ... *record scratch* This is not Finding Nemo. Anyway, today is the day I finally--FINALLY!--get to reveal the cover of my debut novel to the world! Let's just skip the foreplay and get right to it, shall we?
The first time I saw this cover I flew around my house in a torrent of bounceful squeeness that could not be contained by four walls built by man. Seriously, the model pulls off Catherine Sharp's perfect blend of bored badass without being in one of the ubiquitous poses. The poker chips are exactly like the ones featured in the book AND that red background is so delicious I want to lick it.
As an added bonus, you can read the first chapter here. 
So, I thought that today would be a good day to answer some of the questions I've been getting lately. Without further ado, here is the OFFICIAL WILD CARD FAQ.
When does the book come out? November 25, 2013. Four weeks from today, my loves.
Where can I buy it?  You can snag that puppy on any platform that sells ebooks. Click any of these pretty little buttons and order your copy now.
Ebook? Well, can I buy it in print?  At the moment, no. WILD CARD will be ebook-only for the forseeable future.
But I don't have an e-reader. How can I buy your book and read it if I don't have an e-reader? Here's the beauty part: You don't need a Kindle/ Nook/iPad or NASA password to read WILD CARD. You can download it and read it on your computer, iPod or smart phone, too. It works across all platforms, no muss or fuss. (Not microwave compatible.) If you are reading this blog, you can read the book.
But I really want a print copy. Isn't there something you can do? Sorry, love. No. My glorious publisher, Entangled, is a digital-first publisher. This means that they deal mainly in digital books. When one of those titles sells very well in the digital market, they will then do a print run and distribute the book in brick & mortar stores. It is part of my contract. I cannot make a print book. But you? You have that power. The more ebooks that sell, the better the chance that I will have a print copy of my book for you to enjoy.
Okay. But how can I get you to autograph an ebook? In a word? Authorgraph. Thanks to this site, you can request a digital autograph and I will make it happen. With lots of love. In fact, click the widget below for exactly that option.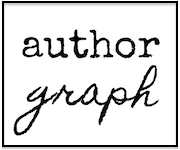 If this doesn't tickle your ivories, then you have other options and they are thus:
Buy or fashion a cover for your e-reader made of plain white fabric. Bring it to a signing/convention I am attending and I will sign that. 

Laser etching of your device.
Email me that you can't live without my autograph, send me your address and I will send you an autographed slip of paper. Possibly a Wendy's receipt, but hey.
Win a contest that I will be holding here on this blog (or elsewhere) and I will sign your prize.
Come to a con/event/signing and hand me something. I'll sign it. I don't care if I didn't write it, I will sign that shit for you. You'll confuse the hell out of eBay.
Buy the ebook, tell your friends, leave reviews on Amazon & Goodreads so that  a print copy goes into production. Then I can sign that.
How much will your book cost? Barring sales, deals or other such discounts, WILD CARD will be $3.99.
Will there be a sequel to WILD CARD? Yes. WILD CARD is the start of a series that I've sketched out to be 5 books long. The sequel is finished and I'm about 75% through writing Book 3. Books 4 & 5 are loosely outlined. As to when you'll see these sequels... I dunno. It will depend on how things go with WILD CARD and what the lovely folks at Entangled have to say on the matter. Which is why it would be really helpful of you to leave reviews on Amazon & Goodreads.
Reviews? Aren't *you* the writer here? Leaving a review on a site like Amazon, Barnes & Noble or Goodreads doesn't mean you have to do an essay. This isn't your high school lit class and you won't be tested or graded on it. All you have to do is leave a rating (number of stars) and say a few things about how you felt about the book. Did you love the characters? Did the setting really grab you? Did you laugh out loud? Basically, just say something like you would when recommending a book or movie to a friend.
Will you be reading these reviews? *shrugs* I dunno. I try to stay away from that stuff, but I admit to having a masochistic streak. This coupled with morbid curiosity will probably lead me down the bewitching path of reading a few random reviews. But don't worry. You should always be honest. Honest feedback is how I get better.
Have a question about the book? Drop me a line in the comments and I'll answer! Also, show Curtis some love for this amazing cover. I couldn't be happier with it. (And seriously, I wish I could lick that background. My synesthesia is showing.)
Stay tuned, kids. There's going to be a lot going on over the next few weeks and I'll have lots of info, some contests and lots of fun going on here. Until then, be excellent to each other.